Today we visited the main city on the island of Mallorca: Palma. We flew into Palma a few days ago, but high-tailed it out of there as soon as we had our rental car and drove to the other side of the island where our condo is located. Today, we returned to the "big city" to do a little exploring.
Palma is a city of a bit more than half a million people. Founded in 123 B.C. it is one of the most ancient places we've ever visited. We had read that Palma is pretty touristy and had heard that it is popular with a lot of Germans and Brits – as we've found all of Mallorca to be, actually. Most of what we had heard didn't make us want to spend a ton of time there, but we had heard that the old city was worth strolling through and that the major attraction – the cathedral – was a must see.
Cathedrals really aren't our "thing" very much. While I once visited any/every Anglican cathedral I could ever visit on a trip, the tremendous drippy extravagance of many faiths' massive houses of worship and all their accouterments now leaves me with a bit of a sick-to-my-stomach feeling when I think of the how they were financed and built on the backs of the very poor. The money could certainly have been put to better use, as is my opinion, living out the principles of selflessness, owning no worldly goods, and charity rather than building massive structures loaded with gold in some effort to please one's god.
But, as works of architectural masterpieces and as collections of art, they are interesting to us. They also serve as important historical markers and cultural indicators for different people at different points of time. The Palma Cathedral is certainly that and we were glad to have been able to spend some time touring it today.
As is often the case, the cathedral is built on the former site of an Arab mosque. We've seen this throughout Spain before, where mosques were either converted or replaced with Christian structures. Construction started in 1221 and was completed in 1601.
Having had our fill of cathedral sights, we exited and started exploring the old city of Palma. For the most part, the old city was charming with a myriad of winding narrow streets and old buildings with faded warm colors on plaster. There was a Foot Locker store and a passel of cheap tourist trinket shops, but those seemed to mainly be centered on one street. Many of the streets we went down were completely empty and one could easily start to imagine what those streets might have felt like centuries ago.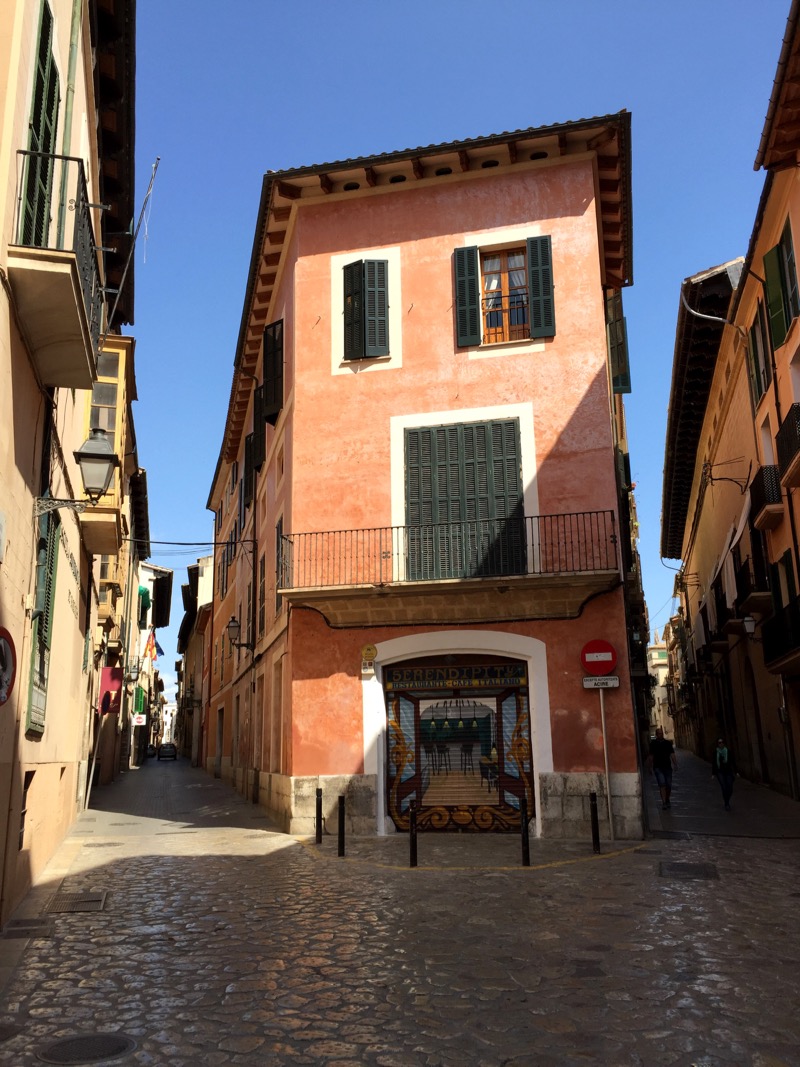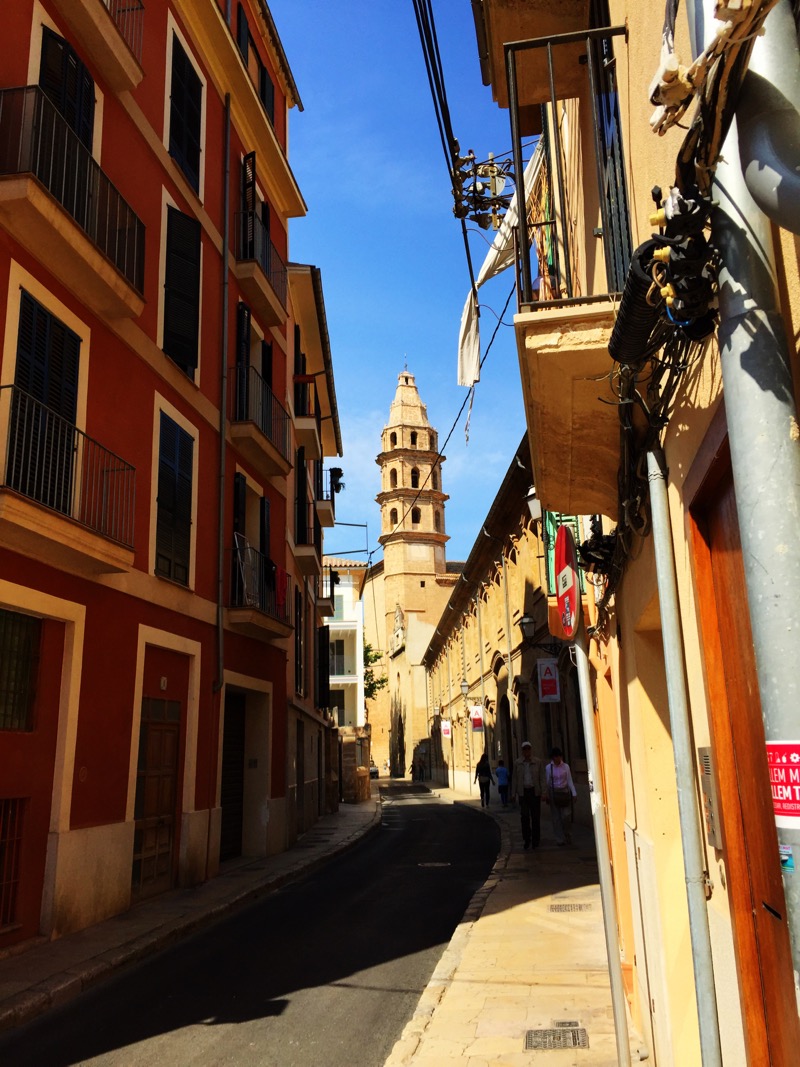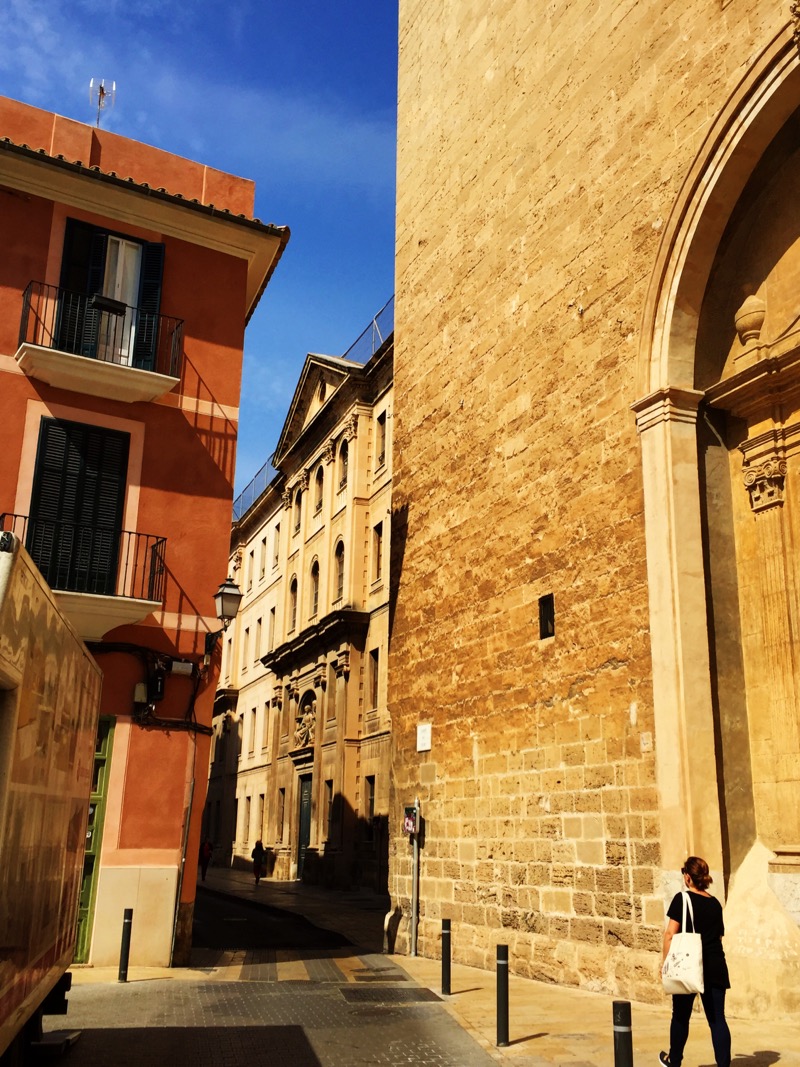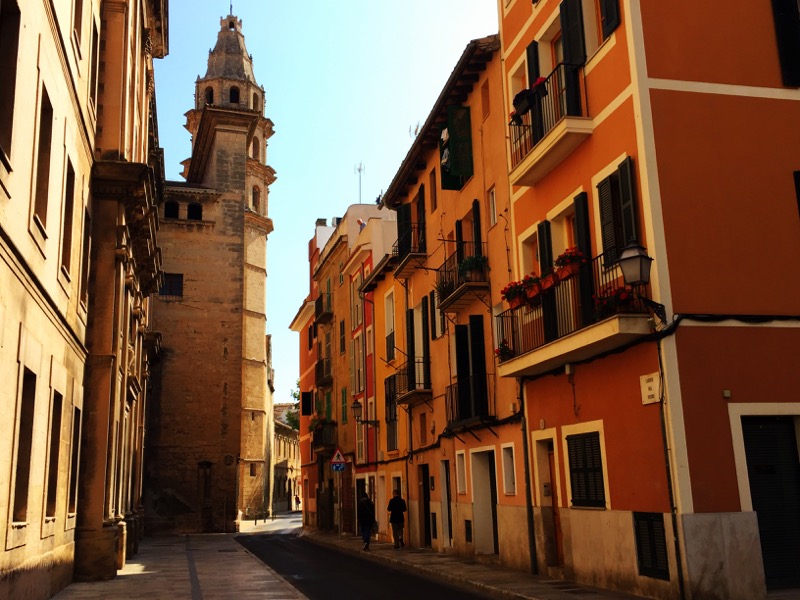 We worked up an appetite touring around Palma and returned to the other side of the island and our temporary home town of Alcúdia to enjoy some paella for dinner. While we did, we enjoyed eating al fresco harborside under a heavy sun on the horizon. ¡La dulce vida!