Our final day in Zürich was a beautiful, cloudless one. We only had a short while to explore the city more before needing to head back to the airport and make our way to Mallorca.
We started out with a lake cruise of Lake Zürich. The 90-minute cruise stopped at several cities around the northern part of the lake. The lake is quite large, which surprised us. A full tour of it would have run about four hours. This mini-tour, though, was just right.
After returning to Zürich, we had a little time for a little more sightseeing. The previous day we had just arrived a few minutes too late to climb the bell tower at the Grossmünster church. Today, we returned and climbed the 187 stairs to the top. Completed in 1220, the Grossmünster is a reformed Protestant church. The towers, though, date from 1487 (so modern!). Very narrow, spiraling stone stairways lead to the top and the vista is worth the ascent.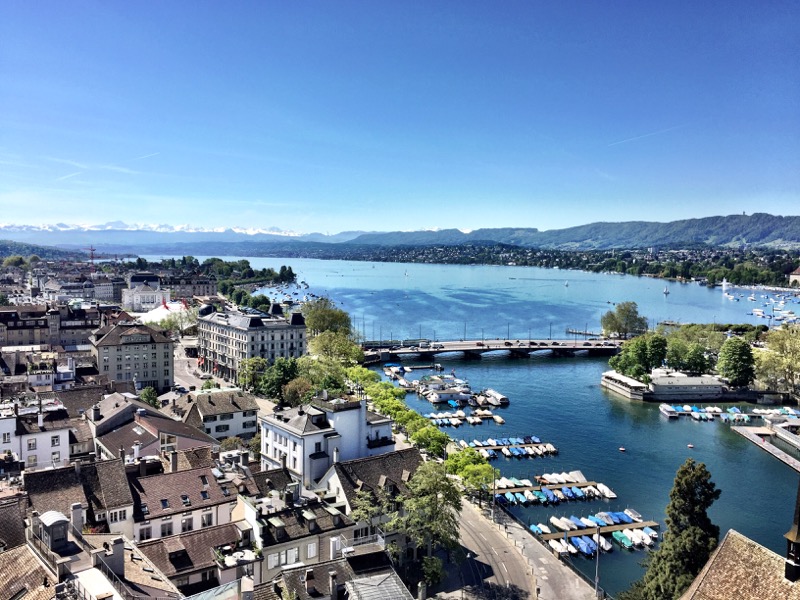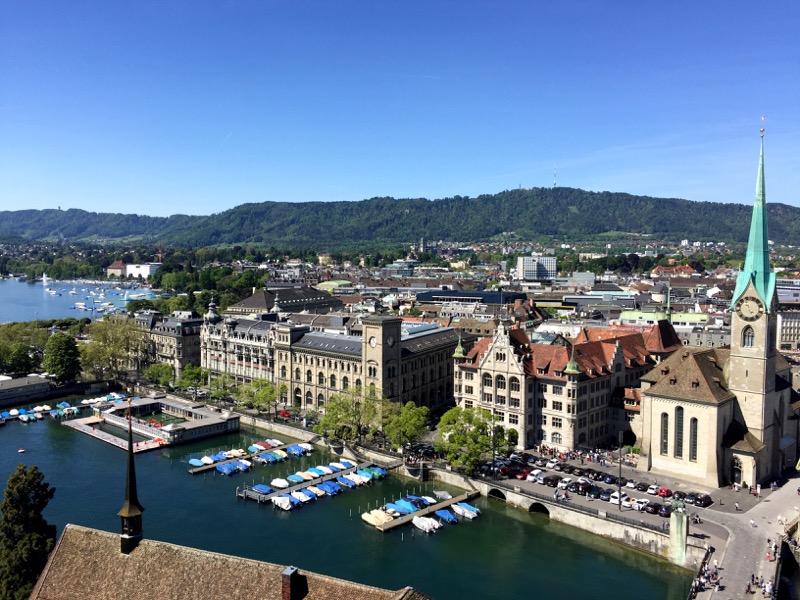 Not long after that, we made our way back to the airport and boarded our flight for Palma Mallorca. We were advised that a camera crew would be onboard doing some filming for a Swiss Air promotion. We soon found out that it had something to do with the Swiss National Football (soccer) team and two of their star players (Valon Behrami & Fabian Schär) were on board. Each seat in the plane was covered with a Swiss football jersey, which the players signed for passengers while in flight. Ryan flies a lot and this has to be one of the more unique flights he's taken.
We're writing this tonight from Alcúdia on the Balearic island of Mallorca (Majorca, as it is spelled here). Switzerland is a memory now and we're looking forward to new memories here in the Mediterranean sun. More to come …