First, a photo from last night's private dinner that the cruise line gave us. It was quite a nice meal and we enjoyed some one-on-one time. We know our parents will appreciate seeing a photo of the two of us, so here that is.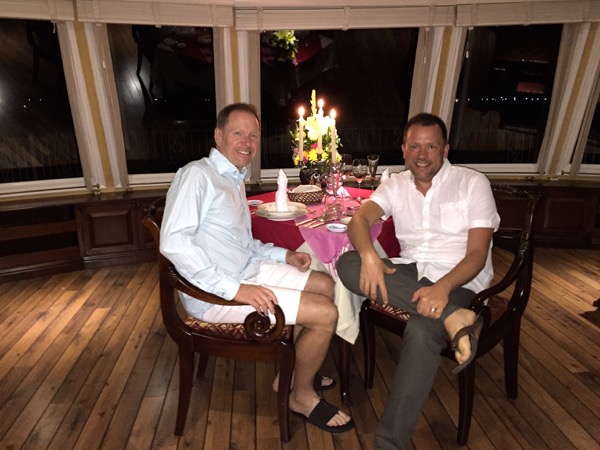 So now, onto today along the Mekong. We started in Vietnam and Monday night is coming to a close as our boat is tied up to the pier in Phnom Penh, Cambodia. We've covered a lot of distance today.
We started out with an early morning session of tai chi again, then an excursion to a fish farm in Tan Chau, Vietnam. The number of fish farms along the Mekong in Vietnam is impressive. Generally, these are fish pens under docks built over the river and the farm we visited today we just like that. It was a quick visit that was interesting, but also quite difficult on the nose.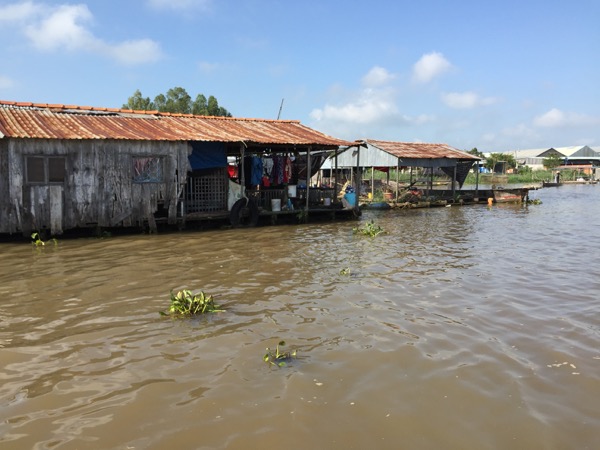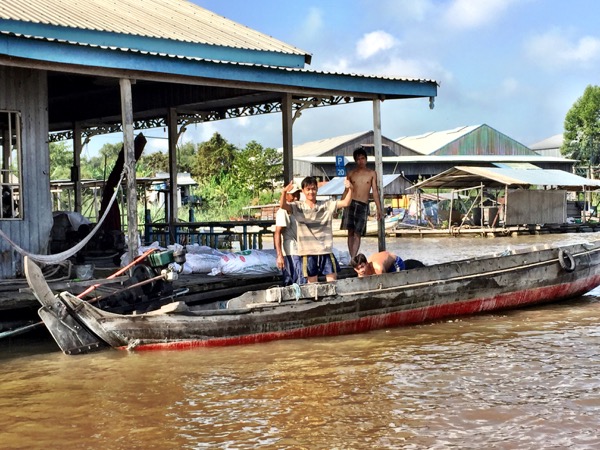 The sampan we took from the riverboat to the fish farm then scooted along a bit further to the town center of Tan Chau. Here we disembarked and boarded pedi-cabs, or cyclos, as they refer to them here. We had a quick turn around the center of the city and ended up at Tan Chau's public market. While many towns we've visited around the world have public markets, none compare to Tan Chau's. Firstly, there's certainly variety here. Everything from jewelry, to clothing, to live chickens, live fish, butchered this and that, vegetables, prepared food, and beyond. It also was one of the friendliest markets we've ever visited. Everyone seemed to like to try out some English. "Hello!" "Hi!" and even "Good morning!" were practiced on us as we wandered through the marketplace on our own.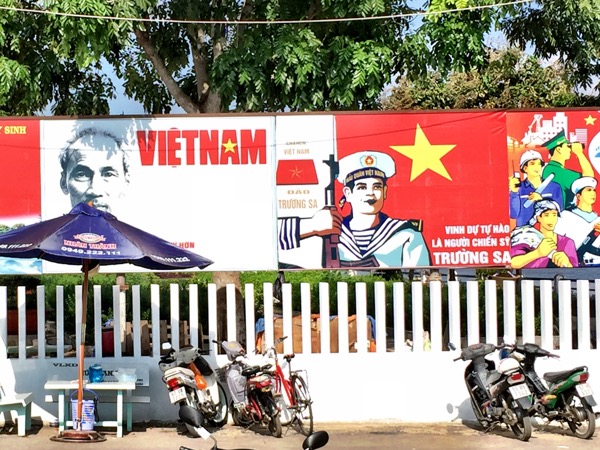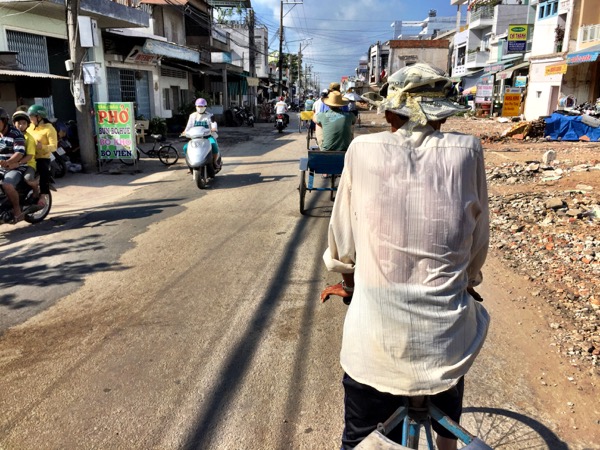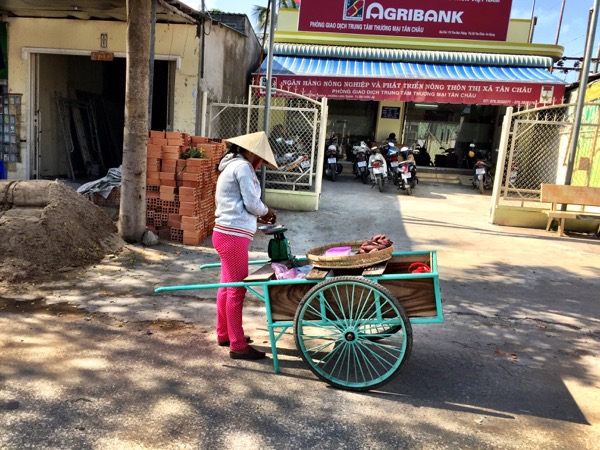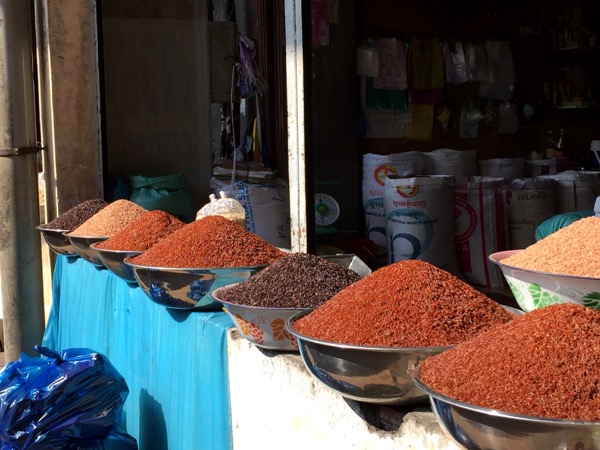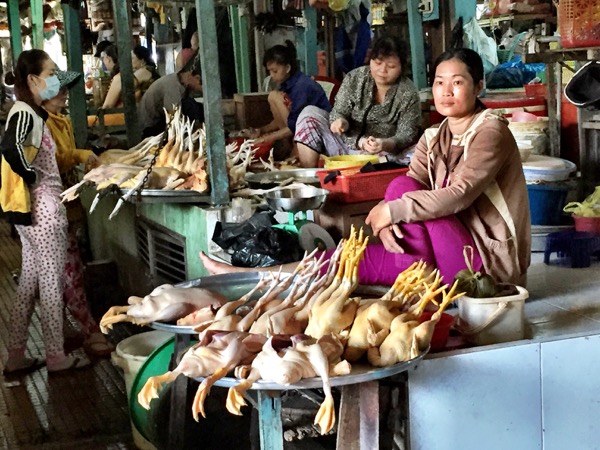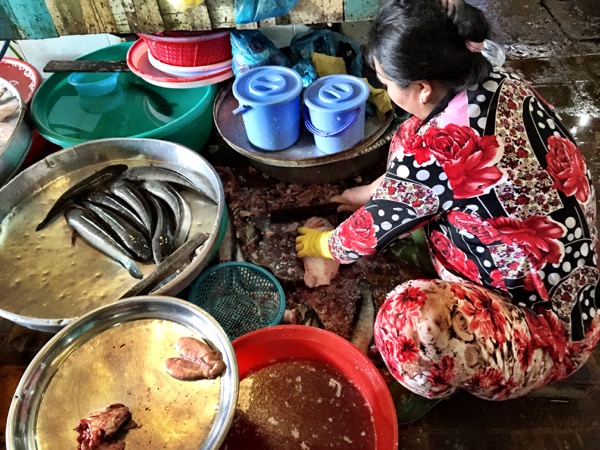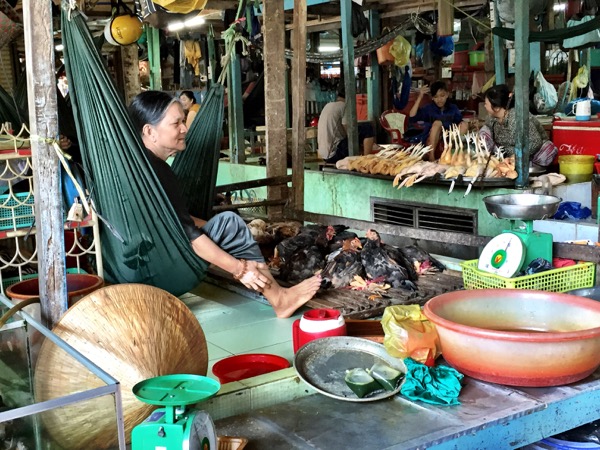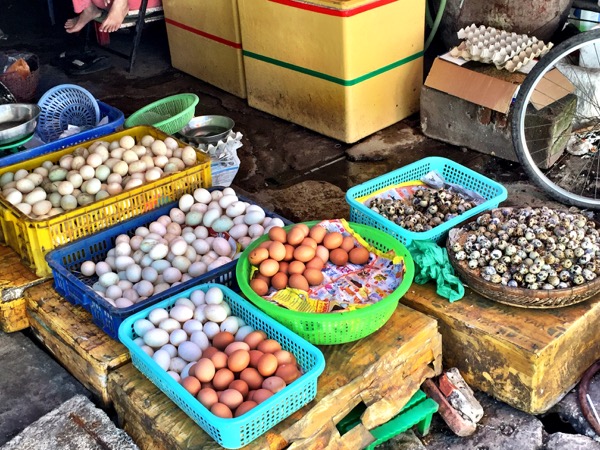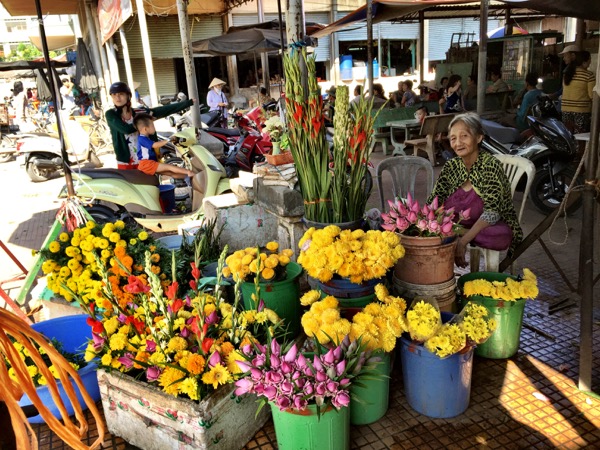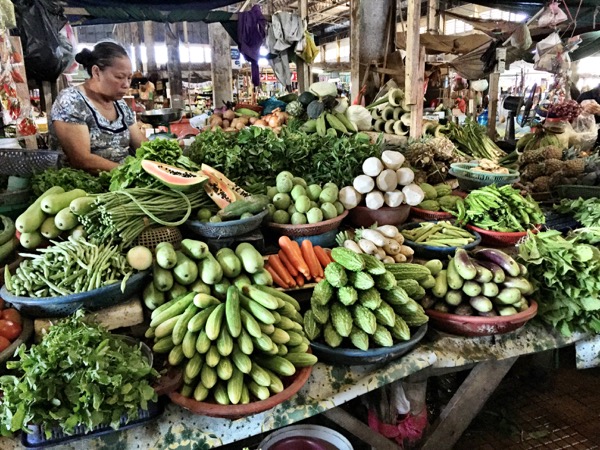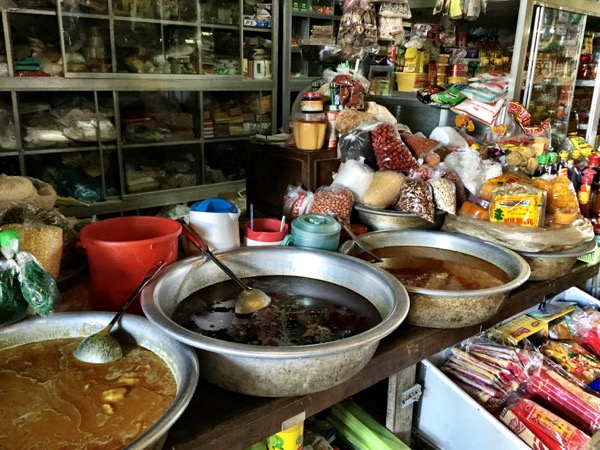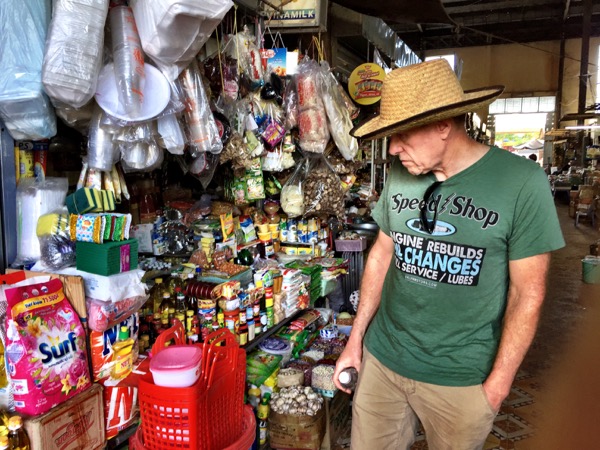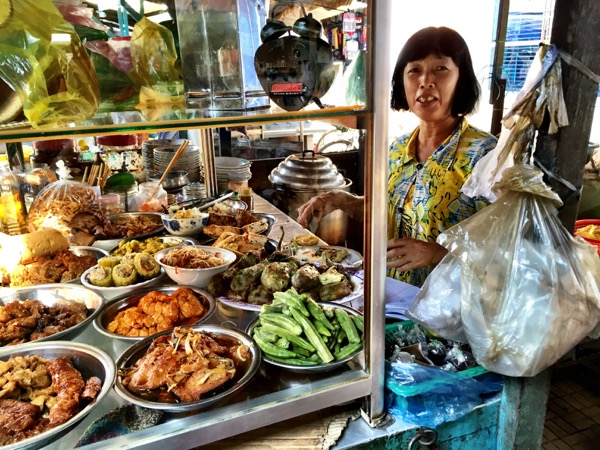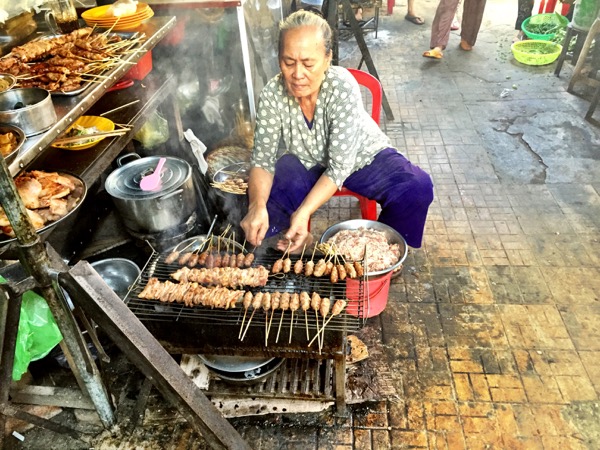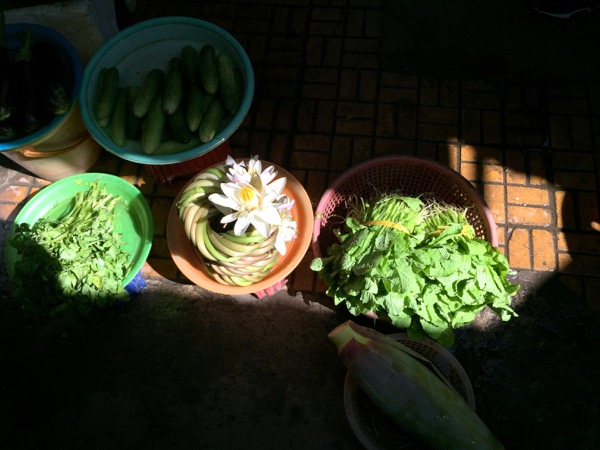 We were then back on The Jahan for lunch and we had the rest of the day to rest and relax as the boat crossed the border into Cambodia, a border official boarded our boat via skiff, and we continued along towards Phnom Penh.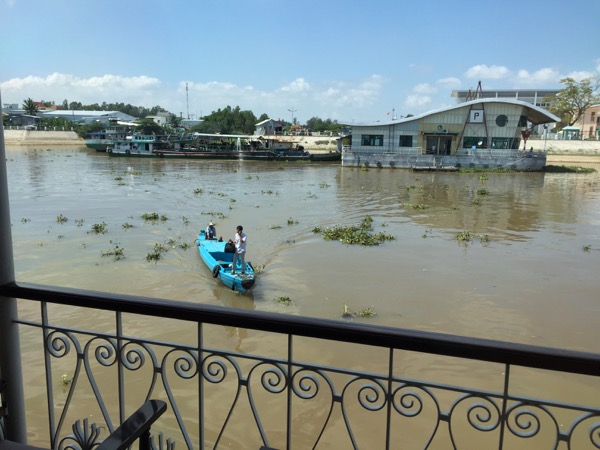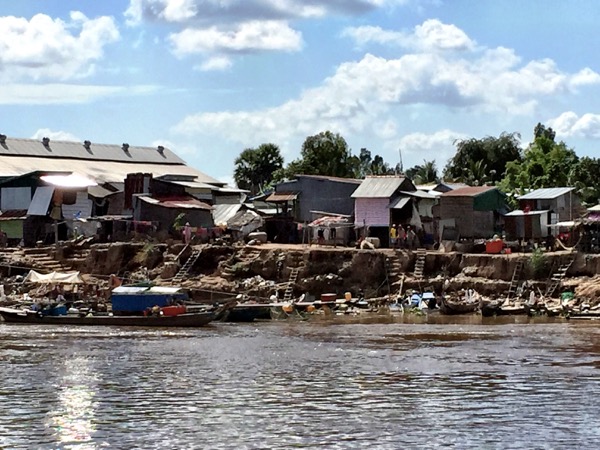 Just as dinner was being served, we pulled into Phnom Penh. We're here for two nights and there were no planned activities tonight, so we left the boat and walked along the river promenade on our own for just a bit. The city seems like a lively town and we were quite impressed with what we believe to be the royal palace … we'll find out for sure tomorrow on our tour.
We continue to be amazed at the sights, sounds, and smells before us along this journey and know that many of these memories will last with us for a very long time.