Our time in Hong Kong came to a close and we departed the city before daybreak to check-in for our flight to Saigon (Ho Chi Minh City). The city was rainy and it appears that we timed our visit just right. Like most other things we experienced in Hong Kong, airport procedures operated in a very orderly fashion and quite efficiently. We had plenty of time after clearing security and immigration to visit the Cathay Pacific Lounge, referred to as "The Wing," where we were able to enjoy some good food before boarding.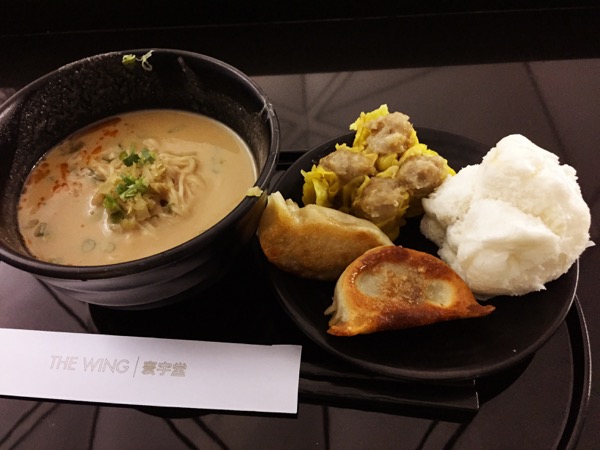 Soon, though, we were on our 2-hour Airbus A340 flight across the South China Sea to Saigon.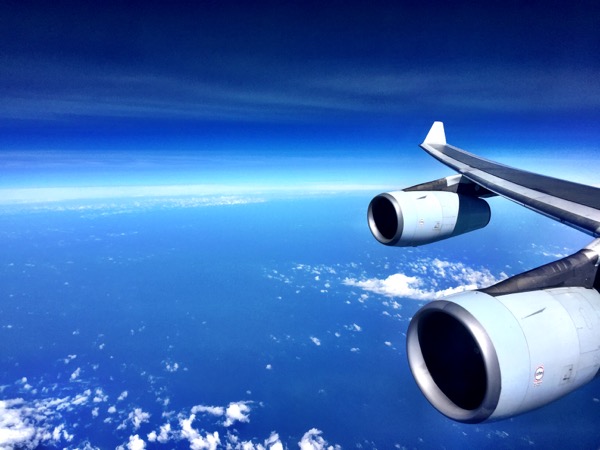 A beautifully sunny day greeted us in Saigon when we landed. We were greeted at the jetway by a representative from the hotel. We'll pause here for just a moment to sing the praises of our favorite hotel chain, Hyatt. We arranged for a car and driver through the hotel and the service included greeting us at the jetway, taking us through Vietnam immigration & customs, and retrieving our baggage before loading us into a Mercedes S-Class sedan for the trip into the city. Once we arrived at the Park Hyatt Saigon, we were personally greeted by a member of their management (an Aussie) who took us to our room – which the hotel upgraded to a suite. It is interesting to note that we were not paying a cent for the room anyhow. It was booked completely on points. The suite was absolutely gorgeous and stocked with complimentary refreshments for us to enjoy. The hotel staff then walked us across the street to an ATM to help us get cash for our evening, made dinner reservations for us, and arranged for a special rooftop dessert. More details on that to come. We also received suggestions on where to self-tour in the city and how to be mindful of some of the issues present here. It was definitely above-and-beyond service … truly amazing stuff and precisely why we love Hyatt Hotels so much.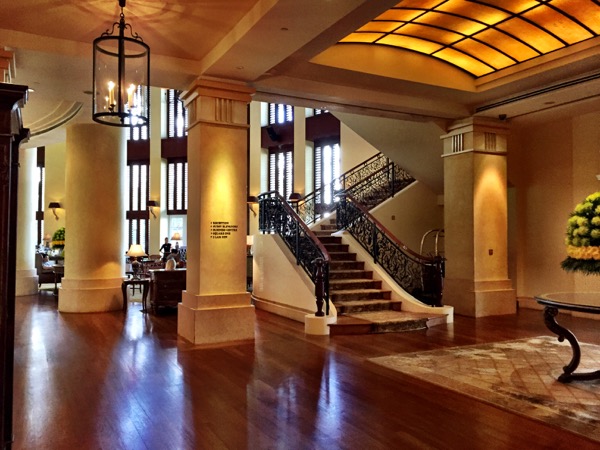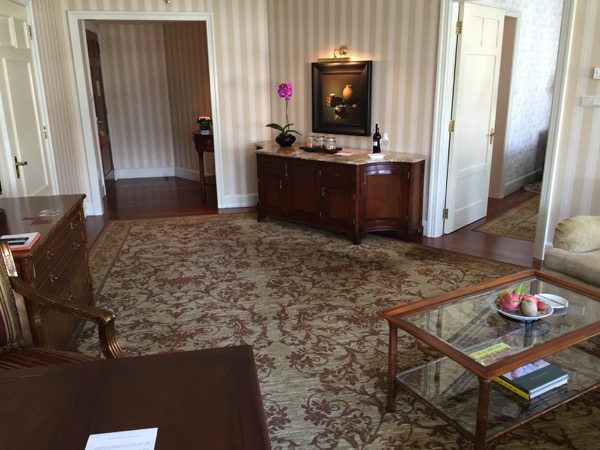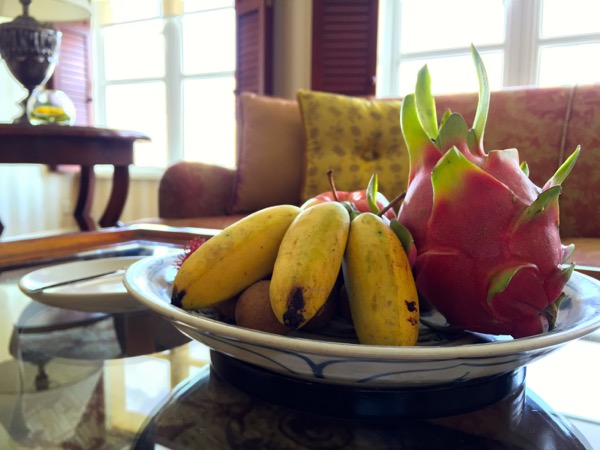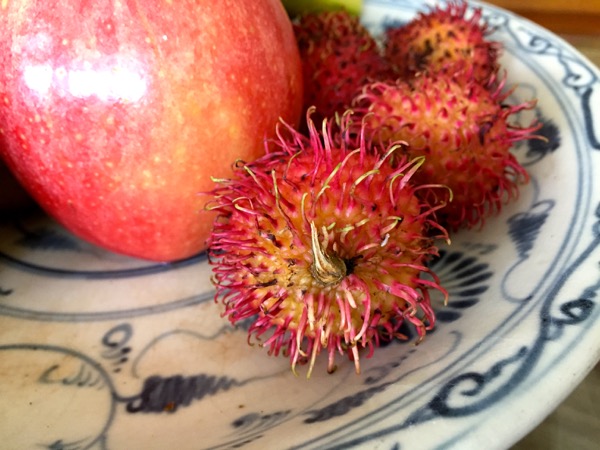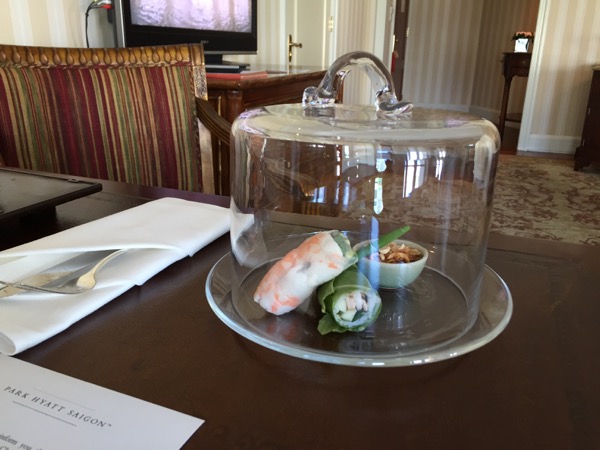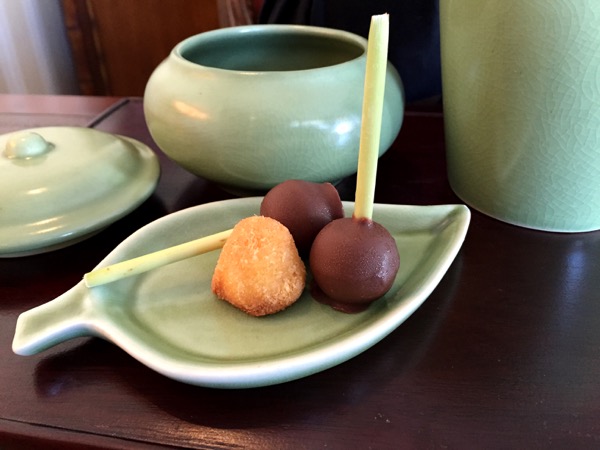 Back to our regularly scheduled programming …
Saigon's tempo seems to be tuned to that of the ever-present moto-scooters. The sheer number of these vehicles on the road is mind boggling. The way in which they maneuver around defies comprehension. What makes this even more insane is that pedestrians seemingly without a care in the world, cross right in front of the massive current of bi-wheeled monsters. The video below, taken from the hotel's car that retrieved us from the airport, shows just how many and just how close to cars they are.
As we walked around Saigon for a couple hours, we became adept (we think) at crossing streets in what, back home, would be considered a suicidal situation. Saigon retains some of it's French colonial charm. Colonial-era buildings, traffic circles, nicely manicured parks … it all has a somewhat civilized feel (in stark contrast to the traffic going around madly in those traffic circles).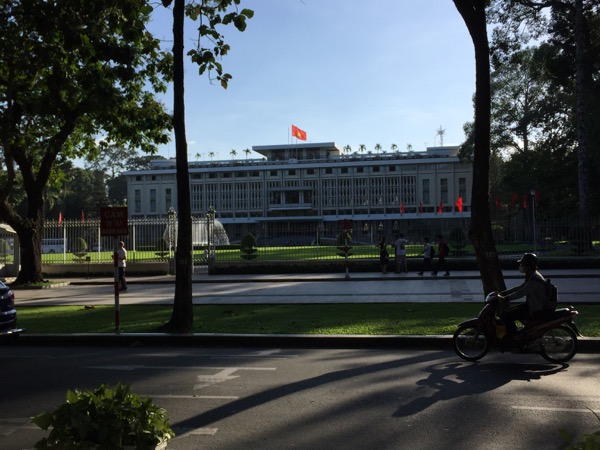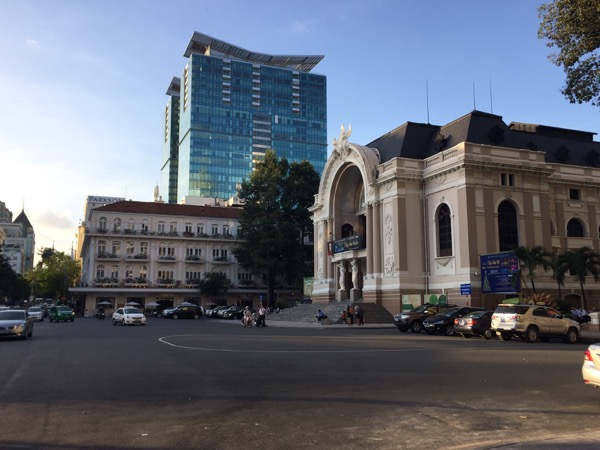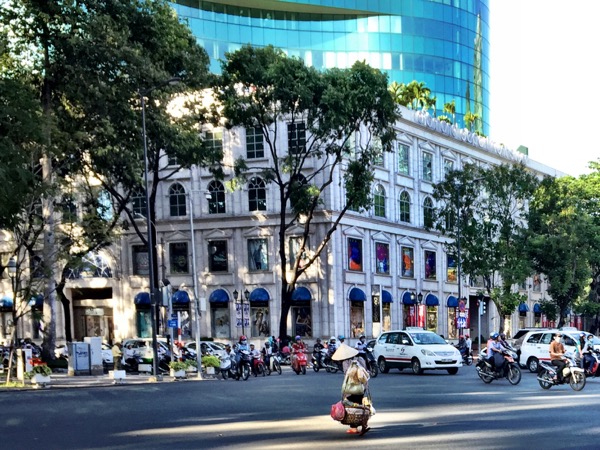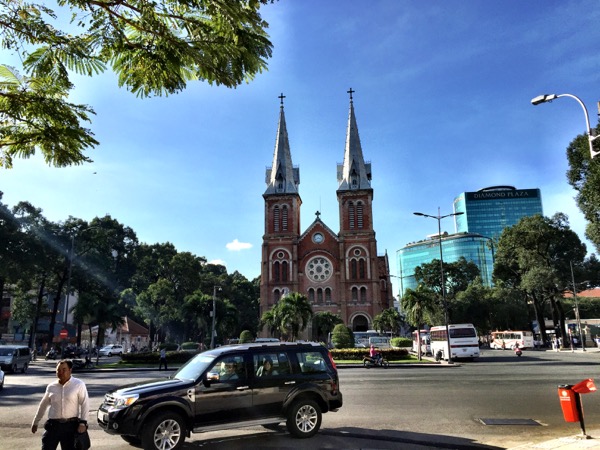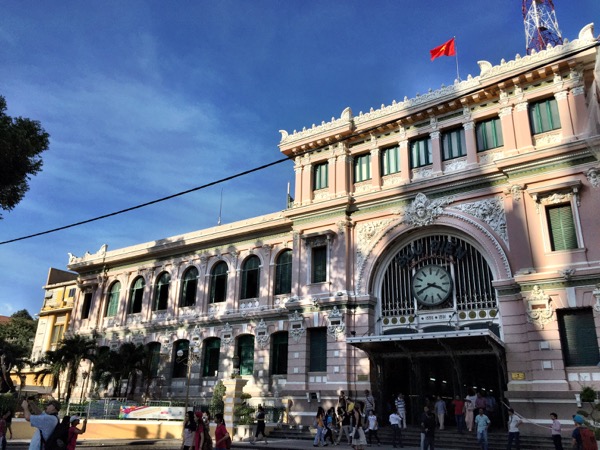 And if you think the U.S. or Canada are early getting into the holiday spirit, North America is not alone …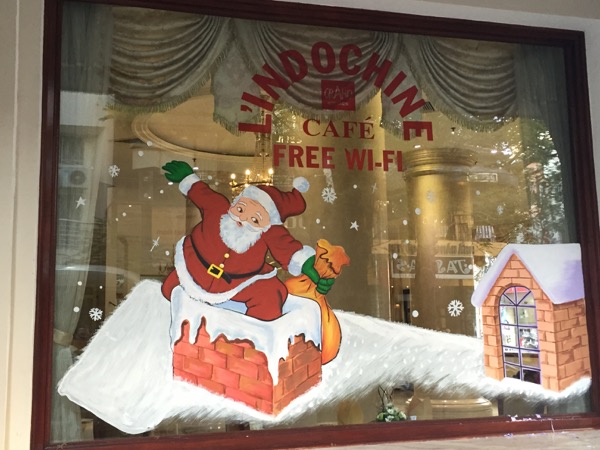 As you can see, Saigon is a blend of old and new. It is charming, frenetic, a little dirty, and under construction with new subways, buildings, and so forth. We enjoyed taking the city in by foot and seeing a bit of what it has to offer.
As we mentioned before, the hotel arranged dinner reservations for us at a Vietnamese restaurant nearby the hotel. Seated in an outdoor courtyard on a gorgeous November evening, we enjoyed some lime marinated chicken, filet mignon with watercress, red peppers, and onions, and Vietnamese fried brown rice. The food was absolutely amazing and service quite gracious.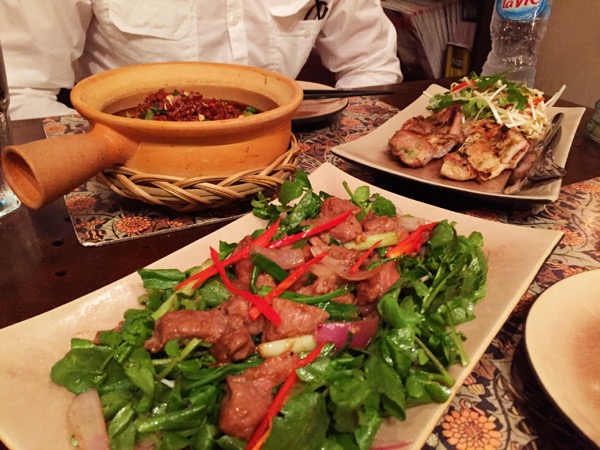 We then pulled a card out of our pockets that hotel management had given us to give to a cab driver for a restaurant/club called, Shri. We were told that it was a great place to have a drink or dessert on the rooftop deck. The cab pulled up to a very nondescript office building and we wondered, a bit, if we were not where we should be. Blindly, we took the elevator to the 23rd floor and were treated to an impressive view of Saigon's lights. We sipped a lime, mint, and tea mixture and then ordered some decadent desserts while enjoying the view on our first night in Vietnam.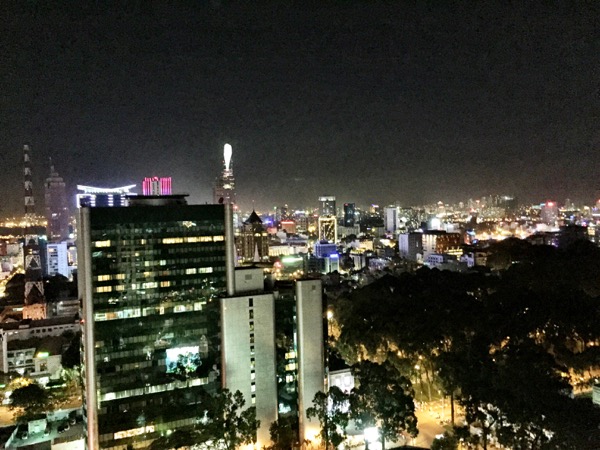 Safely ensconced back in our room at the Park Hyatt, we're ready to begin yet another adventure tomorrow. However, we're going to have very limited WiFi connectivity from here on out, so updates will become less frequent.