Hong Kong is a city teeming with life. Its pace is frenetic, its buildings are packed into Kowloon and Central as tightly as eggs in an egg carton, and the city itself seems to go on for as far as the eye can see. Today, though, we rode the MTR subway a half dozen stops or so to a trail that seemed like it was much further away from Hong Kong. We've found that this is a city where in very short order you can be in a completely different kind of natural environment. We like that.
Our purpose in getting to this location today was to explore what is referred to as the "Dragon's Back" hiking trail. It is rated as one of the top urban hiking trails in the world. But, let's start at the beginning of the journey … in a Catholic cemetery. An odd place to begin a hike, for sure. It is made even more interesting by the fact that this is a cemetery built onto the side of a very steep hill and there's only one way to get to the top: a series of hundreds of stairs. When we finally reached the top – above where the cemetery ends, we turned back to check out the last flight we climbed and then took a moment to enjoy the view so far.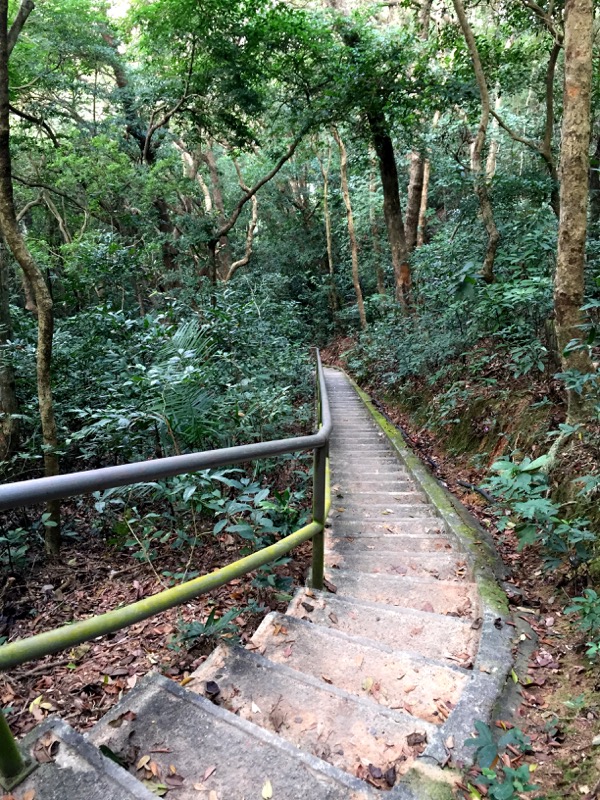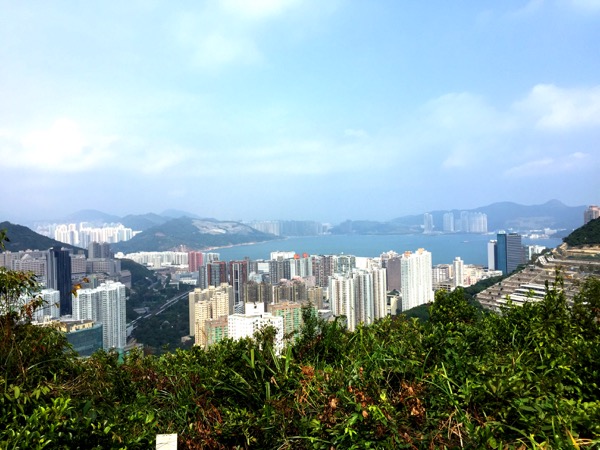 The trail began as a nice, paved route with many joggers and other hikers. We walked along for fifteen minutes or so and came to the trailhead. So after feeling pretty warm and sweaty from the climb up the stairs … we were now at the beginning of the hike we were out to find.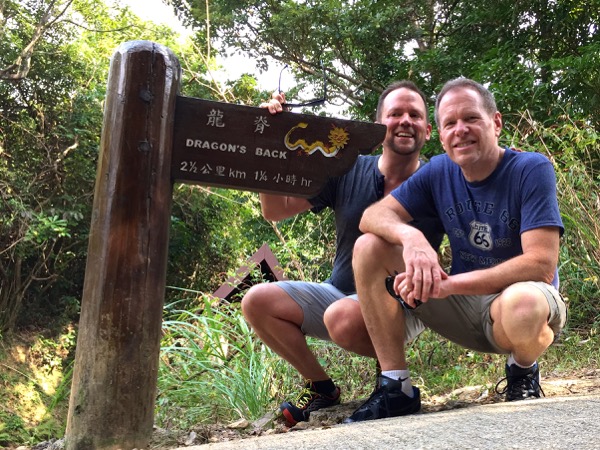 The trail continued on through dense tropical forests with trees providing some nice shade over the rustic path, their roots providing reason for us to keep a close eye on where we were setting our feet.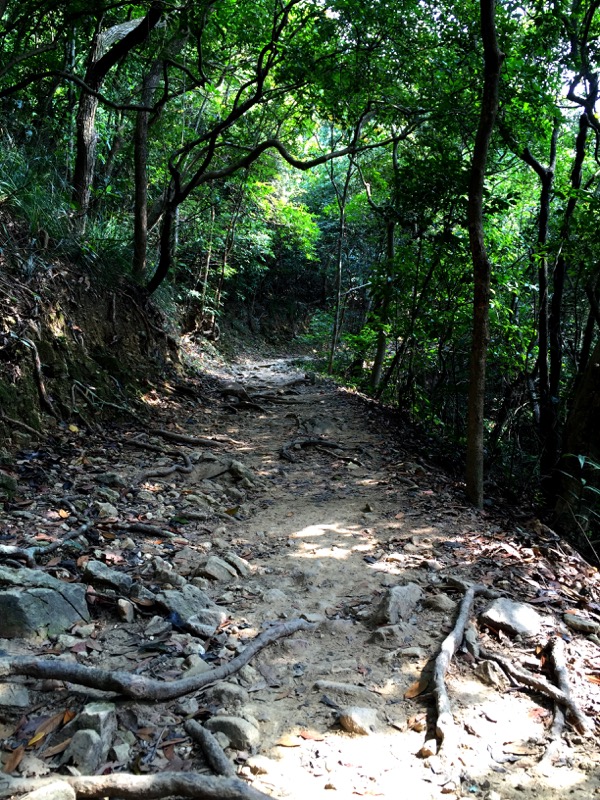 We reached a point, then, where the trees became less dense and the trailhead pointed us up … more stairs! Climb, climb, climb!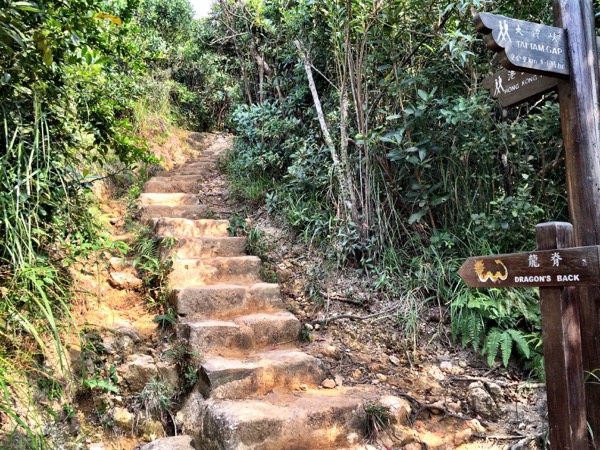 Once we climbed a bit more, we were happy to start having our exertion rewarded with some amazing vistas over the surrounding area. The photo below shows a view from where we just had come from (up the stairs), with views towards the north (where the city of Hong Kong lies).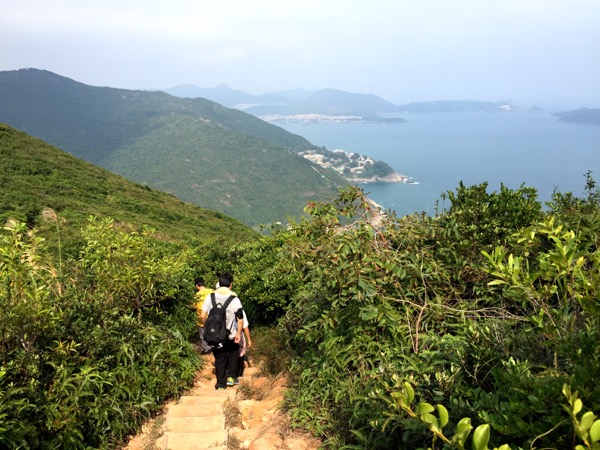 Although we had climbed and climbed, we still had not yet arrived. There were still more stairs to climb. And so we did.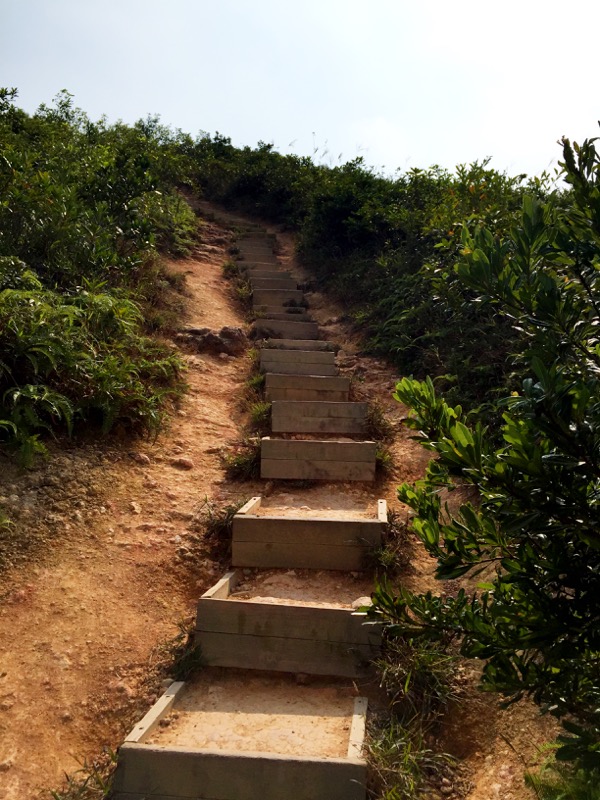 And once we did, the reason for the name of the trail became apparent. You can see in the photos that follow how the trail rides the crest of hill after hill and how those hills resemble a dragon's back.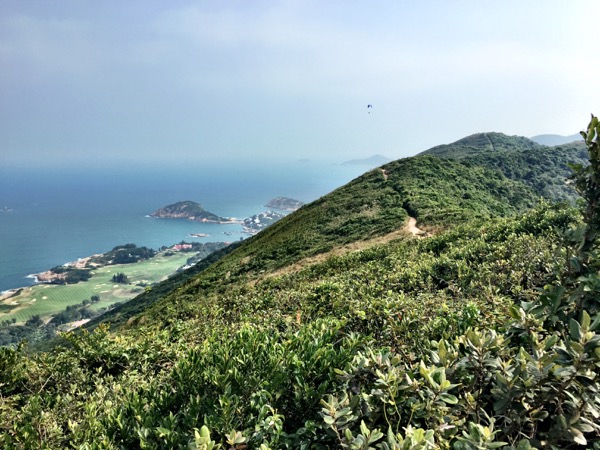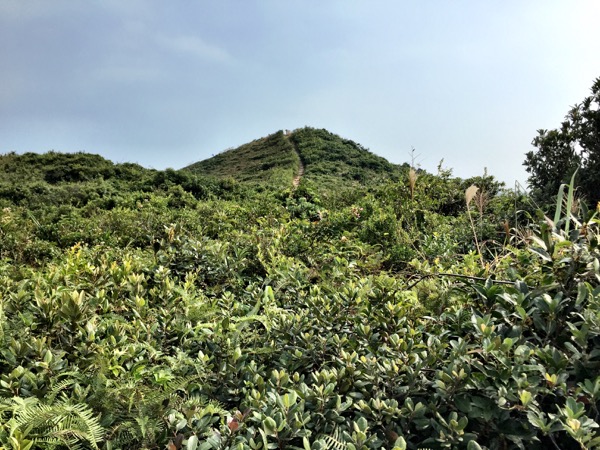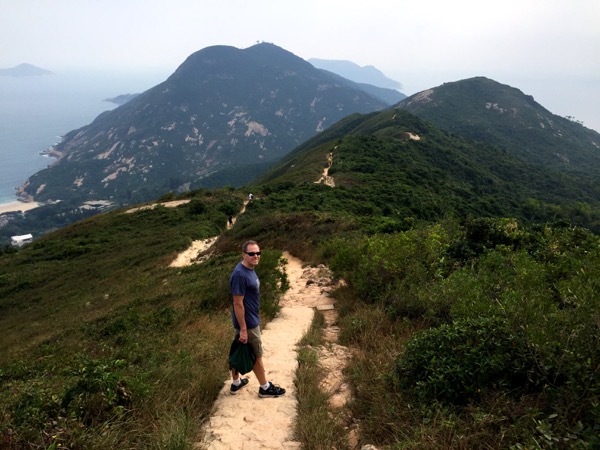 Everywhere we looked, we had great views over the South China Sea. The breezes rising up over the mountains were nice, cooling, and refreshing. The climb was most definitely worth it.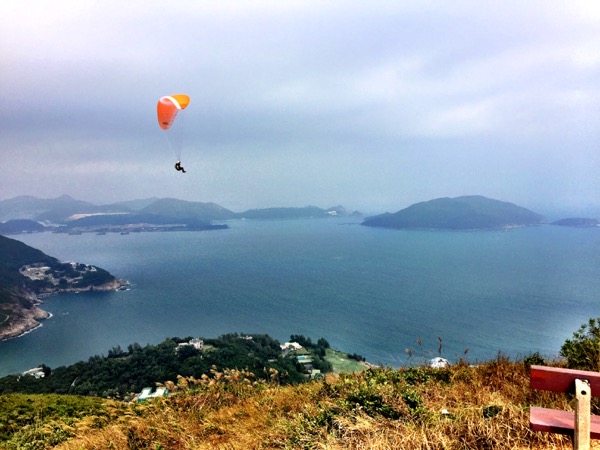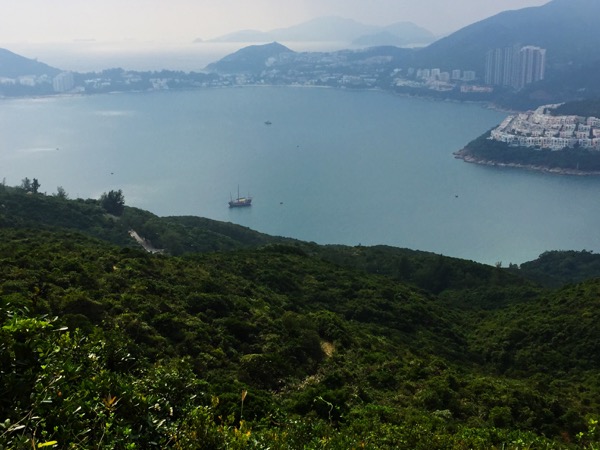 The descent was pretty rapid and we were emptied onto a two-lane road with cars, trucks, and busses whizzing by quickly. We soon caught a mini-bus back to town, where we then took the MTR subway back to our hotel. In less than an hour we had gone from the top of the dragon's back to a refreshing shower in our hotel room in the Wanchai District of Hong Kong.
Not long after cleaning up, though, it was time to go out and replace all those calories we burned up. We were ready for some feedbags to be strapped on and as this was our last night in Hong Kong, we opted for some "old school" Peking cuisine, yet the name of the restaurant would suggest that we were eating anything other than Chinese …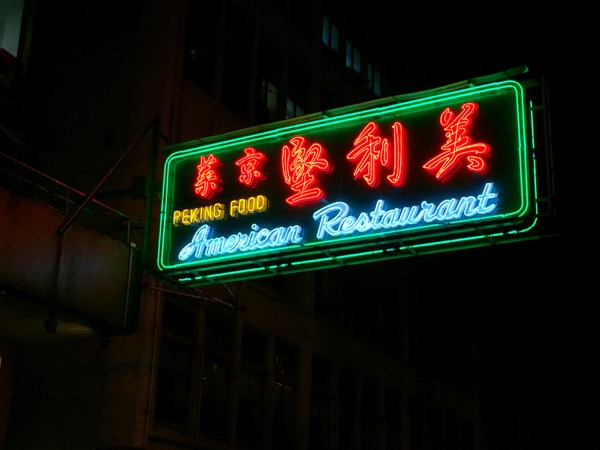 And we were happy to see that our reservation was noted on a display at the restaurant's entrance …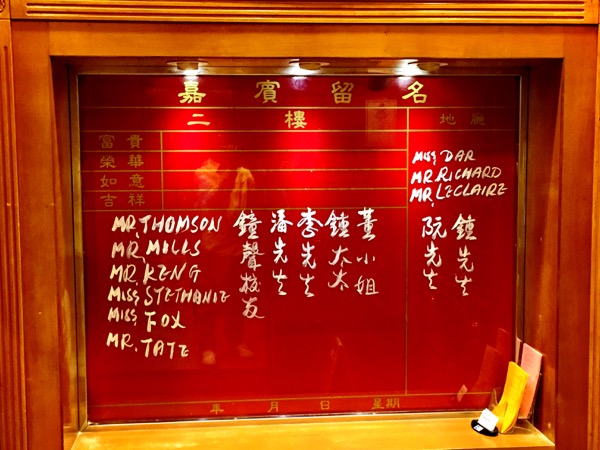 It is said that the restaurant is named what it is because when it opened more than forty years ago, it was marketing itself to American sailors on shore (the menu, though, is straight-up Pekinese Chinese). The neighborhood around the restaurant seems to have changed little since that time, too. There are still plenty of strip bars, massage parlors, and American-style bars. We read that many of the waitstaff at Hong Kong's American Restaurant have been working there since the joint opened. Amazing! Let us be a little artsy and give you a black & white rendition of what the restaurant looked like tonight.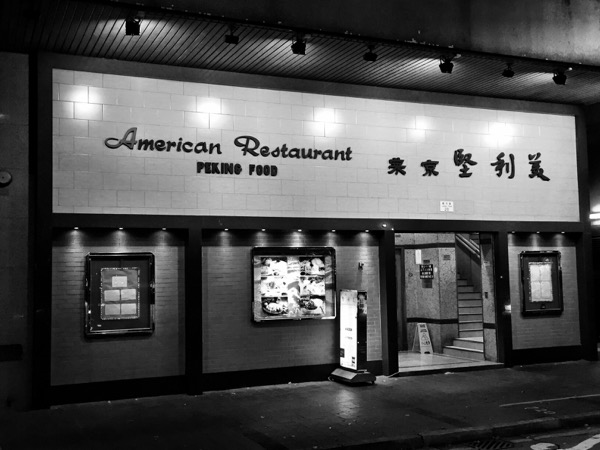 Yet our food was full of color. We had Peking duck, sweet & sour pork, and chicken fried rice. Oink, oink … these little Yankee piggies had too much!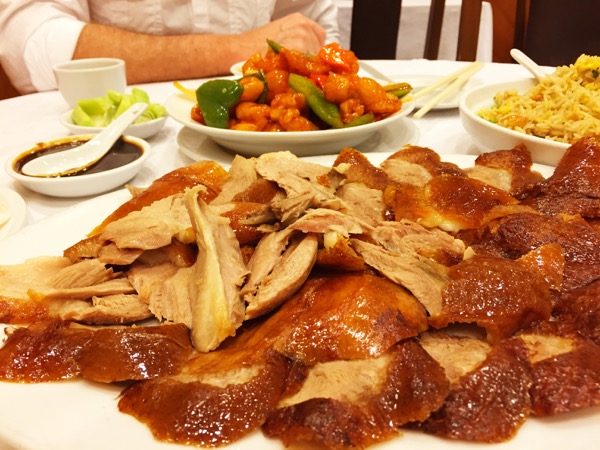 And so our time in Hong Kong has come to a close. It will be an early morning tomorrow for our ride out to Hong Kong's airport for a flight off to our next adventure!